Gun Charges In Seminole Carry Serious Criminal Penalties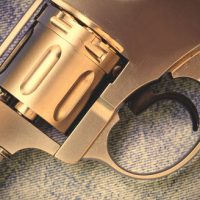 Florida residents are often vocal in defending their rights to bear arms under the constitution. However, the fact is that there are state laws in place that place certain limits on your gun rights. Not adhering to the letter of the law could result in criminal charges in Seminole that carry potentially serious penalties.
Student Arrested After Taking Gun To Seminole High School Football Game
In late October 2020, police arrested an 18-year-old high school student after he was discovered to be carrying a gun at a local football game. According to a WESH Channel 2 News, police were called to the scene after the young man apparently flashed the gun in front of others then attempted to hide it behind the stands.
On-site security officers notified the Seminole police, who took the student into custody. The gun was loaded at the time with nine rounds of 9 millimeter ammunition inside of a magazine. The suspect, who was released on $4,500 bail, faces criminal charges of possession of a weapon on school property, carrying a concealed weapon and resisting arrest. School officials say that this type of incident is why they extra officers on hand at football games and other events.
Under Florida law, anyone under the age of 21 is prohibited from buying or possessing a firearm, unless they are a service member, law enforcement, or correctional officer. (In these cases, they may purchase a rifle or handgun at the age of 18.) Carrying a weapon on school grounds or at school-related events, regardless of your age, is a common type of gun charge and carries serious penalties. As a third degree felony, it could result in up to a five year jail sentence.
Gun Restrictions Under The Florida Statutes
While your right to carry a gun is protected under the Second Amendment to the U.S. Constitution, you could easily find yourself facing serious penalties if you are not aware of some of the restrictions under Florida's gun laws. In addition to school-related prohibitions, these include:
Not having a valid gun license or a concealed carry permit;
Improperly exhibiting your gun in a public place;
Possessing a gun if you are a convicted felon;
Allowing anyone under the age of 16 to use or access your gun;
Using your gun to unjustifiably threaten others, either directly or by implication.
If you are charged with any other type of crime, such as assault or theft, having a gun on you at the time could result in enhancement of your charges and increased penalties upon conviction. In addition to fines, seizure of your gun, and prohibitions against owning firearms in the future, penalties for gun crimes in Seminole could result in a jail sentence ranging from anywhere one to 15 years.
Contact Us Today for Help
If you are facing gun charges in Florida, you need to take immediate legal action to protect yourself against the penalties associated with a conviction. Call or contact our Seminole criminal attorney online to request a consultation today.
Resource:
wesh.com/article/gun-seminole-high-football-game-arrest/34484229#