Shoplifting In Seminole Can Result In Serious Criminal Penalties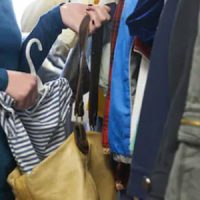 Shoplifting may seem like a relatively minor matter or even a harmless prank, but it can result in serious criminal charges in Seminole. Depending on the value of the items stolen, you could be facing heavy fines and a potentially lengthy jail sentence. With the upcoming holiday season approaching, shoplifting crimes are likely to become more common.
Shoplifting Crimes On The Rise
Shoplifting is one of the most common types of theft and is often committed by people who would otherwise consider themselves as honest, law-abiding citizens. This includes:
People who engage in shoplifting for the thrill and rush of adrenaline they experience;
Those suffering a compulsion they want to resist but simply cannot control;
Young people, who often engage in shoplifting on dare or to obtain thigh dollar items that increase their status among their peers;
Store employees, who may pocket items during their shifts.
While some consider shoplifting a relatively minor crime, it is a major problem for store owners According to the 32nd Annual Retail Theft Survey, retailers recovered nearly $140 million in potentially lost profits from close to 340,000 shoplifters in 2019. Millions more in losses are reported but never recovered. Shoplifting crimes in general have increased over the years and are particularly common during the holiday season.
Penalties You Could Face For Shoplifting In Seminole
In terms of theft crimes, shoplifting is often perceived as being a relatively 'low dollar amount' crime due to the misconception that items small enough to be carried out of a store are likely not worth that much. In reality, nothing could be further from the truth. Jewelry, high end phones or other electronics, cosmetics, tools, and designer clothes or accessories frequently targeted by shoplifters can total hundreds if not thousands of dollars.
Under the Florida Statutes, penalties for shoplifting have the potential to be severe and will depend both on the amount of goods stolen and any prior convictions for shoplifting the suspect has. These include:
If the value of the merchandise is less than $100: This is considered petit theft in the second degree, which is a second degree misdemeanor. Penalties include fines up to $500 and up to 60 days in jail.
If the value of merchandise is between $100 and $300: This is considered petit theft in the first degree. A first degree misdemeanor crime, penalties include fines of up to $1,000 and up to one year in jail.
If the value of the merchandise is between $300 and $5,000: This is considered grand theft, a third degree felony. You could face up to $5,000 in fines and up to a five year prison sentence.
With all of the above, prior offenses cause your shoplifting charges to be upgraded to the next higher level, increasing your penalties.
Contact an Attorney Today for Help 
To protect yourself against the penalties associated with a shoplifting conviction, get Reep Coleman & Stubbendorff on your side right away. To request a consultation, contact our Seminole criminal attorney today.
Resource:
hayesinternational.com/news/annual-retail-theft-survey/