Lack of Good Judgment In Using Cell Phones Can Result In Criminal Charges For Minors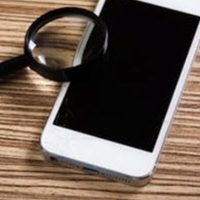 Most adults could not imagine doing without a cellphone. It allows us to easily keep track of our schedules, keep in touch with others, and go online whenever we want to get directions or other important information we need. Children can easily become enamored with these devices as well and many parents provide them with cellphones at an early age. However, young people generally lack the maturity or judgment their older counterparts possess in using these devices and there is a risk that they may end up engaging in potentially dangerous or illegal activities. Serious criminal charges in Seminole can be filed against them as a result. It is important to be aware of problems and, as parents, to take the steps needed to protect them.
Seminole Middle Schooler Charged With Making Threats Via Text
A 12-year-old Seminole Middle School student was recently placed under arrest by officers with the Pinellas County Sheriff's Office. According to a January 11, 2021 Suncoast News report, the child was charged with making threatening communications and threatening a school shooting.
Deputies reported that at roughly 10:41 a.m. on a recent school morning, the boy sent a text to one of his friends stating, "Hi. It's me. Ima shoot up the school." The friend became alarmed and notified school authorities, who immediately located the child, removed him from class, and contacted the police. The Sheriff's Office stated that Seminole Middle School and several other schools in the area were already on high alert due to a Snapchat message saying a school shooting would occur that day, though they do not believe the boy's text and the incident are related. He is currently being held in the Pinellas Juvenile Assessment Center.
Ways That Cell Phones Can Put Teens and Pre-Teens On The Wrong Side of The Law
While cell phones can help ensure children stay in touch with their parents and can even protect them in the event of an emergency, they can also get them into a significant amount of trouble. Common types of cell phone-related crimes for which teens and pre-teens frequently engage in include:
Making terroristic threats, such as in the above case;
Harassing individuals and businesses;
Bullying fellow students;
Sexting and sexual harassment;
Sending explicit images to their classmates;
Sending mass texts that target students on the basis of gender, race, religious affiliation, sexual preference, or disability.
Criminal charges can result from any of the above activities, leaving your child to face serious penalties. The Pinellas County Sheriff's Office states that parents should closely monitor their child's cell phone use, encourage proper behavior, and restrict their cell phone privileges if they use their device in a dangerous, threatening, or otherwise illegal manner. To prevent potential problems, they should also closely monitor their child's online activities as well.
Let Us Help You Today
If your child is in trouble due to their cell phone use or online behavior, reach out to Reep Coleman & Stubbendorff. To request a consultation, call or contact our Seminole criminal attorney today.
Resource:
suncoastnews.com/crime_crashes_fires/seminole-middle-school-student-arrested-for-text-threats/article_54342f44-5459-11eb-8ef9-e347dbf3b2d1.html