What To Do If Stopped By Law Enforcement In Seminole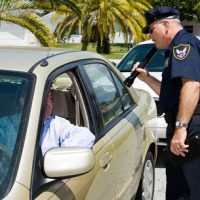 Few situations are as unnerving as confronted by the police. Actions that you take over the course of your interaction with them are vitally important. Not only could they result in criminal charges in Seminole, but they could also provide evidence that will later be used against you. To protect yourself and your rights, be aware of basic guidelines for handling this type of situation in advance.
Steps To Take If Confronted By The Police
Even if you consider yourself an otherwise law abiding citizen, you could find yourself in circumstances where you are confronted by law enforcement officers. The Florida chapter of the American Civil Liberties Union (ACLU) provides some simple guidelines to follow in different situations.
If you are stopped or questioned in a public place:
The police may want to question you if you match the description of a suspect or if you are spotted near a crime scene. It is important in this situation to remain calm and to NOT attempt to run. While you are required to identify yourself to officers, you do not need to consent to a search of your person or belongings. You also have the right to not answer questions and should ask the officer if you are being detained or are free to go.
If you are pulled over in your vehicle:
If you see flashing lights behind you while driving, you MUST pull over at the first safe location. Remain in the vehicle, keep your hands on the steering wheel, and request permission before reaching for your identification. You have the right to remain silent and should not consent to a search of your vehicle. However, if the officer has reasonable suspicion, they may conduct a search anyway. You also have the right to refuse any alcohol testing, but could face automatic license suspension as a result.
If you are confronted in your home:
If the police appear at your home, you are NOT required to let them in without a warrant. If they claim to have one, ask them to slip it under the door so that you can read it before they enter. Only areas specified in the warrant can be searched. Remain silent during the process but pay close attention for any objects that are seized.
If You Are Placed Under Arrest
In the course of interacting with law enforcement, you may be placed under arrest. Again, it is important to remain calm. Any attempt to flee, fight, or obstruct their investigation could result in charges of resisting arrest. Under the Florida Statutes, these charges carry maximum penalties of up to five years in prison. Remain silent, comply while being cuffed and placed into the officer's vehicle, and contact our Seminole criminal defense attorney right away.
Let Us Help You Today
At Reep Coleman & Stubbendorff, we provide the strong legal defense you need when facing any type of criminal charges. To request a consultation, contact our Seminole criminal attorney today.
Resource:
aclufl.org/en/know-your-rights/know-your-rights-if-you-are-approached-or-arrested-law-enforcement-police