Cyber Attacks: An Increasingly Common Crime Carrying Serious Criminal Penalties In Pinellas County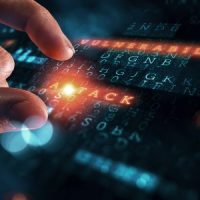 With people increasingly adept at computer technology and more of us relying on the internet to conduct business, cyber crimes have surged across the nation. One of the most common types of white collar crimes, there are a variety of ways it can happen and reasons why people engage in this type of criminal behavior. One thing they all have in common is the potential for serious criminal penalties in Florida.  Find out more about cyber attacks and the criminal charges that often result.
Pinellas County Schools Recent Victim Of Cyber Attack
According to a May 28, 2021 WFLA News 8 report, a 17-year-old suspect was recently arraigned for his role in a cyber attack that targeted the Pinellas County School District earlier this year. The attack occurred after a lapse in online security went unnoticed for nearly six months, creating vulnerabilities in the school's networking system. Officials claim the hacker broke into the network and caused it to fail, impacting services but not accessing any private or personal information.
A similar but larger situation recently unfurled along the east coast, when a cyber attack targeting Colonial Pipeline created gas shortages for millions of people. A sophisticated group of hackers associated with the attack attempted to force the company to pay a large ransom in order to have the system restored. US officials claim cyber attacks are an increasingly common problem, happening on both a large and small scale. Motivations behind these attacks generally include one of the following:
Financial exploitation, such as the above ransom attack or for the purpose of gaining access to accounts and personal information for the purpose of identity theft;
Social activism, in which 'hacktivists' disrupt services in order to make a social or political statements;
Sabotage, in which one company targets their competitors;
Disruption of service, in which wreaking havoc is the primary aim.
Criminal Penalties For Cyber Attacks
In the case involving the Pinellas County School, the 17-year-old hacker faces charges of illegally accessing a computer system network. Under the Florida Statutes, this is considered a third degree felony crime. Penalties he could face as a result include:
 Fines of up to a $5,000;
Up to five years in prison;
Up to a five year probation sentence after release.
Causing permanent damage to computer systems or illegally transmitting sensitive information could result in first degree felony charges, carrying up to a 30 year prison sentence and fines of $10,000. If a cyber attack targets a government authority or a company in another state, you could face federal prosecution and a mandatory minimum sentence of up to 20 years behind bars.
Let Us Help You Today
If you are accused of being involved in a cyber attack, it is important to reach out to Reep Coleman & Stubbendorff right away. We provide the strong legal defense you need to protect yourself against serious criminal penalties. To discuss your case, give us a call or contact our Seminole white collar crime attorney online today.
Resource:
wfla.com/8-on-your-side/computer-safeguard-lapse-allowed-student-to-hack-pinellas-county-schools-district-says/