Seminole County Jail In Spotlight Over Treatment of Juvenile Offenders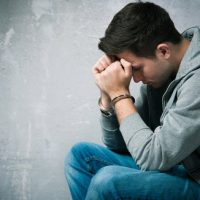 While it is not uncommon for teenagers to get into mischief, either in school or in the community at large, it can have serious consequences that impact them for years after. Juvenile offenses in Florida can carry serious penalties, which include a jail sentence.  A recent case in which a Seminole County deputy was fired raises concerns over how children are treated in correctional facilities.
Deputy Fired After Not Completing Juvenile Checks
In late September 2020, the Orlando Sentinel reported on improper goings on at the Seminole County jail.  A jail deputy that was in charge of monitoring juvenile offenders was fired after supervisors discovered he was not performing required duties.
State laws require that physical observation and documented checks be performed at 10 minute intervals for anyone under the age of 18 who is held in an adult jail, which can happen when juvenile offenders are charged with felony offenses. A Sheriff's Office internal review of the jail found that the deputy consistently failed to complete the required checks then lied about it, falsifying hundreds of reports.
These ten minute checks are vitally important in protecting juveniles who are detained in adult facilities. Research shows that these young people are at an increased risk of being physically or sexually assaulted while in custody, They are also at a greater risk of hurting themselves and committing suicide.
Protecting Juvenile Offenders
Being accused of any type of crime is a serious matter and can result in serious penalties, which include a potentially lengthy jail sentence. Children in particular need to be protected against these charges and the penalties the court may impose. Actions such as truancy, underage alcohol or drug use, shoplifting or vandalism could cause them to be held in a juvenile detention facility. Accusations of more serious crimes, such as assault, drug distribution, or grand theft, could result in them being taken to the county jail.
The Florida Juvenile Delinquency Benchbook provides guidelines for how these cases should be handled. Risk assessments are to be conducted before deciding to detain a juvenile, which can help to prevent them from being placed in situations that could prove harmful to their physical or emotional health. Once they are taken into custody, a detention hearing should be held within 24 hours. The court will determine whether there is probable cause the child committed the crime and decide whether detention is necessary.
If a young person you love is accused of a crime, contact our experienced Seminole juvenile defense attorney immediately. We can take the legal actions needed in an effort to get their charges reduced or dismissed. Even if the state continues with the case, we can argue in favor of diversionary programs and other options to avoid a jail or juvenile detention center sentence.
Contact Us Today for Help
Reep Coleman & Stubbendorff acts as a strong legal advocate on the side of juvenile offenders and their families. To get our legal team on your side, contact our Seminole criminal attorney and request a consultation today.
Resource:
orlandosentinel.com/news/crime/os-ne-seminole-sheriff-deputy-fired-lies-detention-checks-20200918-jfjvqo53ivdh7chlqdjfg2amgu-story.html
https://www.reeplawfirm.com/sentencing-enhancements-in-florida/