The Consequences of Refusing a Breathalyzer Test in Florida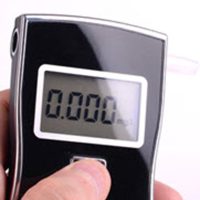 In Florida, motorists are automatically presumed to have given their consent to a breath test if pulled over for driving under the influence. For this reason, even those who were not guilty of driving under the influence, but who refused to submit to a breath, blood, or urine test to determine their Blood Alcohol Content (BAC), could still face a driver's license suspension and even criminal charges. To learn more about the consequences of refusing a breath test, please call our Seminole DUI/BUI defense attorneys today.
Florida's Implied Consent Laws
Florida motorists who accept the privilege of driving are automatically considered to have consented to taking BAC tests as part of a lawful arrest, so those who fail to do so face serious criminal penalties. These penalties, however, do not apply only to drivers who verbally refuse to take a breathalyzer test. Instead, courts have been willing to treat drivers as having refused a breath test even if they agreed to take the test, but couldn't provide adequate breath samples or acted abusively towards the arresting officer.
Penalties for Refusing a Breath Test
Motorists who fail to submit to a BAC screening face serious penalties. For instance, even a first time offender will have his or her driver's license suspended for up to one year, even if it is later determined that the individual was not under the influence at the time of arrest. Motorists who refuse a breath test a second and third time will have their licenses suspended for up to 18 months and could face criminal misdemeanor charges.
Because the penalties for failing to submit to a breath test are so severe, most drivers are encouraged to take these tests when asked to do so by an officer, as they could still avoid conviction for driving under the influence even if their results show evidence of intoxication if:
The results were false;
The officer who administered the test wasn't adequately trained; or
The machine wasn't maintained or properly calibrated.
Even when these defenses are not available, defendants who are arrested for a first time DUI offense and blow lower than a .16 BAC could qualify for a diversion program. When completed, these programs allow participants to expunge their records. Drivers who refuse to take a breath test, however, are not eligible for these programs.
Motorist Rights
In 2011, the Supreme Court clarified that drivers will not face suspension of their licenses for refusing a breathalyzer test if it is determined that they were arrested unlawfully or without
reasonable cause to believe a person was driving or in actual physical control of a vehicle while under the influence of an alcoholic beverage. Drivers also have the right to be informed of the fact that their failure to submit to a breath test will result in the suspension of their driver's license and could lead to criminal charges.
An Experienced Seminole DUI/DWI Defense Lawyer
At Reep Coleman & Stubbendorff, we work diligently to help our clients defend themselves against DUI charges. Please call our office at 727-330-6502 to set up an initial case review with a member of our experienced DUI/DWI defense legal team today.
Resource:
one.nhtsa.gov/people/injury/research/BreathTestRefusal/pages/AppE.htm
https://www.reeplawfirm.com/boating-under-the-influence-in-florida/