Impaired Driving Collisions Resulting in Property Damage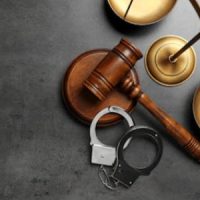 Anytime a driver gets behind the wheel after ingesting enough alcohol, prescription medications, or a controlled substance, to impact that person's driving, he or she violates state law and also runs the risk of criminal prosecution. Motorists who are accused of committing one of these offenses can result in serious charges, making it especially important for those who are arrested for driving under the influence and causing property damage, to speak with an experienced Seminole DUI/BUI defense lawyer who can help them build a strong defense.
DUI Charges Under Florida Law
In Florida, drivers who cause collisions that result in property damage can expect to face much more serious consequences than those who are merely charged with a standard DUI. For instance, those who cause property damage or physical injury by driving while intoxicated can be charged with a Class A misdemeanor even for a first time offense. Motorists who have additional impaired driving charges on their record, however, could face more serious charges. In fact, drivers who have three or more DUI charges on their record could be charged with a felony DUI.
Mandatory Minimum Sentence
Judges who convict motorists of driving under the influence and causing property damage in Florida are actually required to impose certain penalties on defendants, including:
A jail sentence of up to one year;
A term of probation of up to a year;
The revocation of the motorist's driver's license for a minimum of six months;
A fine of at least $500;
The impoundment or immobilization of the driver's vehicle for at least ten days;
Fifty hours of community service;
The mandatory completion of a 12 hours DUI Substance Abuse Course;
The completion of a psychological evaluation to determine whether substance abuse treatment is appropriate; and
The completion of any recommended substance abuse treatment programs.
A driver could also be subject to enhanced penalties for causing property damage while driving under the influence if he or she:
Was accompanied by a minor at the time of the arrest; or
Had a BAC of .15 percent or higher.
If a driver was convicted of driving with a BAC of .15 percent or more, for example, could also be required to pay an additional $1,000 in fines and install an ignition interlock device in all of his or her vehicles for up to a year.
Defenses to Charges of DUI with Property Damage
In addition to the pretrial and trial defenses that can be raised when someone is accused of driving under the influence, defendants could also avoid conviction by providing evidence of:
An illegal traffic stop;
An improperly administered field sobriety test;
Insufficient probable cause; and
Inadmissible breath results.
Please contact our legal team to learn more about these defenses and whether they could apply in your own case.
An Experienced DUI/BUI Defense Lawyer
If you were recently charged with causing property damage while driving under the influence, please call Seminole DUI/BUI defense attorney Justin Reep at Reep Coleman & Stubbendorff. We can be reached at 727-330-6502 or by sending a message to justin@reeplawfirm.com today.
https://www.reeplawfirm.com/the-consequences-of-refusing-a-breathalyzer-test-in-florida/