The Difference Between Expunging and Sealing a Criminal Record in Florida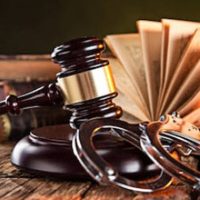 Having a criminal record can make it difficult to secure employment, find housing, and obtain professional licensure. Fortunately, it is possible for those who have been arrested for, charged with, or convicted of a crime to have those records expunged. In fact, there are a couple of different options for having one's records erased, as even those who do not qualify for expungement may still be allowed to seal their records. The differences between these two processes can be confusing, so if you have questions about erasing your criminal record, it is important to contact an experienced Seminole criminal lawyer who can help you determine whether you are eligible to expunge or seal your criminal record.
Expungement vs. Sealing
Adult criminal history records in Florida are made available to the public, unless they are sealed or expunged. The latter occurs when a court orders that all documents related to a specific arrest, charge, or case disposition be removed and destroyed by law enforcement agencies expect the Florida Department of Law Enforcement (FDLE). However, even the records retained by the FDLE will remain confidential and so can only be viewed via court order.
Sealing one's records, on the other hand, means that the criminal record will be placed under highly restricted access, meaning that the general public will not be able to see it. Instead, only specific government agencies will have access to a sealed criminal record, including law enforcement agencies and courts. Potential employers who are conducting a background check, however, will not have access to a sealed criminal record.
Eligibility for Expungement
Generally, it is more difficult to have one's record expunged than to have it sealed. This is because a person can only qualify for the expungement of his or her criminal record if that individual was not charged with a crime, or if his or her charges were later dismissed. For these reasons, expungement is most common in cases where a person was arrested by mistake. It is also possible, however, to expunge certain records that have been sealed for more than ten years.
Eligibility for Record Sealing
Under Florida law, a person is eligible to seal his or her criminal record when:
The criminal record does not involve certain crimes, including arson, kidnapping, homicide, and some sex offenses;
The person has never been found guilty of committing a felony or certain types of misdemeanor offenses, including assault and battery;
The person has not been found guilty of committing any of the acts stemming from the arrest or criminal activity in his or her criminal record;
The person is not under court supervision for the arrest or alleged criminal activity in question; and
The person has never had a criminal record sealed before.
For help determining whether you qualify for record sealing in Florida, please contact our criminal defense legal team today.
Contact a Clearwater Criminal Defense Attorney for Help with Your Case 
If you believe that you or a loved one may qualify for the expungement or sealing of your criminal record, please call Reep Coleman & Stubbendorff at 727-330-6502 today to speak with a dedicated criminal defense attorney about your legal options.
Resource:
fdle.state.fl.us/Seal-and-Expunge-Process/Seal-and-Expunge-Home.aspx