The Problem With Testifying In Your Own Defense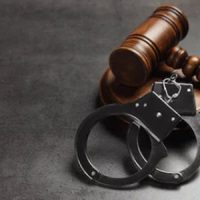 If you are charged with any type of crime in Seminole and facing criminal court proceedings in Pinellas County, you may be eager to have your 'day in court'. It is natural to want to defend yourself against accusations made by others and get your side of the story across. However, testifying on your own behalf is generally a bad idea and can even hurt your case. Our Seminole criminal attorney explains some of the problems it can create.
Understanding The Goal of Criminal Court Proceedings
Clients need a strong legal defense when facing any type of criminal charges in the Pinellas County Criminal Court system. A criminal conviction can result in heavy fines, a potentially lengthy jail sentence, and a criminal record that follows you for the rest of your life, impacting you personally and preventing you from obtaining jobs, loans, or housing.
To prevent this from happening, our legal team will generally focus on providing an alibi or alternative version of how a crime occurred and disputing any evidence that the prosecuting attorney has and intends to use against you.  In Florida criminal court proceedings, the burden of proof is on the prosecutor in substantiating all material allegations made against you. They must convince a jury of your guilt beyond any reasonable doubt. This means that the ultimate goal is for them to prove their claims, not for you to defend your innocence.
Why It Is Generally Not In Your Best Interests To Testify In Your Defense
Our Seminole criminal defense attorneys gather the evidence to defend you against criminal charges and disprove claims made by prosecutors. This may include securing your alibi, getting corroborating statements from friends or family members, disputing DNA or other test results, and having experts testify on your behalf. It generally does not include having you take the stand, as doing so may not be in your best interests.
The Florida Code does not require defendants to testify in their own criminal cases or to act as witnesses if their testimony could incriminate them. While you may be eager to have the judge or jury hear your side of the story, it can create the following problems:
When you testify, you are under oath. This means you are required to tell the truth and things you say could undermine your defense.
Once you take the stand, the prosecutor is automatically entitled to question or cross-examine you. This often leads to difficult questions and interactions that could negatively impact your case.
With so much on the line, it is natural to be upset or appear nervous. Judges and juries often misinterpret this type of behavior as a sign of guilt.
Discuss The Best Strategy For Building A Defense With Our Pinellas County Criminal Attorney 
At The Reep Law Firm, we have a track record of success in building a strong legal defense for people facing criminal charges in Pinellas County. To discuss the best strategy in your case and whether testifying in your own defense is an option, call or contact us online and request a consultation with our Seminole criminal attorney today.
Sources:
mypinellasclerk.org/Home/Criminal-Juvenile
leg.state.fl.us/statutes/index.cfm?App_mode=Display_Statute&URL=0900-0999/0914/0914ContentsIndex.html