Adultery And How It Impacts Divorce In Seminole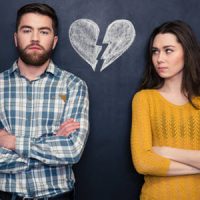 There are few things that can threaten a marriage more than adultery. When one of the spouses has an affair, it can destroy trust and cause permanent damage to the relationship. Couples facing this situation often end up in divorce proceedings. Depending on who cheated, our Seminole divorce attorney explains how it can impact your case.
When Your Spouse Is Guilty Of Adultery
Whether it involves an online flirtation, a brief affair, or a full-fledged relationship with someone outside of your marriage, the pain adultery causes can be devastating. It creates suspicion, self-doubt, distrust, and deep feelings of betrayal and is something many couples never fully recover from.
Under the Florida Statutes, adultery is no longer listed as grounds for divorce. However, it is still something that can factor prominently in your divorce proceedings. If your spouse cheated on you, it is important to discuss the situation and your rights with our Seminole divorce attorney right away. Ways in which adultery could impact your case:
Division of Marital Property and Assets: If your spouse invested money in an extracurricular relationship, such as buying the person gifts or paying for dinners and hotel rooms, or if they otherwise squandered assets, you could be entitled to a greater share in property division proceedings.
Spousal support: In general, you may be entitled to spousal support or alimony based on whether you make less than your spouse and other factors. If they had an affair, this could influence the judge's ruling, in your favor.
Child time-sharing: Just because someone has an affair, it does not mean they are a bad parent. However, the circumstances and the impact their behavior has on your child could be a consideration when making parenting plans.
Overall, a spouse's affair could potentially benefit you in regards to a divorce settlement. However, be aware that if you reconcile with them afterward, this no longer applies. Known as condonation, it means their prior bad behavior cannot be brought up in future divorce proceedings. To protect yourself in this situation, the best course of action is to put a post-nuptial agreement in place.
When You Are The One Who Had An Affair
It is equally important to disclose it to our divorce attorney if you are the one who had an affair, as it could negatively impact your rights in Pinellas County Family Court proceedings. If you are the one requesting alimony, adultery automatically disqualifies you from these payments. As stated above, it also impacts your rights in regards to marital property and assets, as well as when making child time-sharing arrangements.
Even if you did not have an affair, you are considered married until your divorce is finalized. For this reason, you should refrain from dating until your case is resolved.
Discuss Your Case With Our Pinellas County Divorce Attorney Today
If adultery contributed to the breakdown of your marriage, reach out to The Reep Law Firm to discuss how it could impact your divorce. Call or contact us online and request a confidential consultation today.
Sources:
leg.state.fl.us/statutes/index.cfm?App_mode=Display_Statute&URL=0000-0099/0061/0061.html
mypinellasclerk.org/Home/Family