Types of Felony Probation Programs in Florida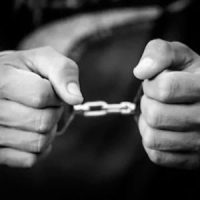 The kinds of requirements with which probationers must comply depends in large part on the type of program in question, making it especially important for those who have been sentenced to a term of probation for a felony conviction, to speak with an experienced Seminole probation violation lawyer who can walk them through their legal obligations, as well as defend them against unfair allegations.
What is Probation?
Probation, often referred to as community supervision, is a program that is often ordered in lieu of jail time and requires participants to comply with a series of strict requirements. There are many different types of supervision in the state, all of which fall under the purview of the Florida Department of Corrections. Which of these types of probation is ordered in a specific case depends on the exact charges that a person is facing, as well as his or her criminal record. Regardless of the type of probationary program in which a person is enrolled, failing to abide by the terms of those programs can result in the revocation of probation and a jail sentence.
Drug Offender Probation
Those who face conviction for drug offenses in Florida are often placed in an intensive probationary program that is geared primarily towards rehabilitation and so combines regular drug testing with treatment. Individuals enrolled in these programs are often required to undergo residential treatment, while others will be permitted to attend an outpatient program. Drug offender probation programs also often require probationers to find employment and so uphold their case-related monetary obligations. In many cases, the program will help probationers find employment that suits their schedule, interests, and skills.
Administrative Probation
Administrative probation is usually ordered in cases where the individual in question doesn't require one-on-one supervision. Low-risk individuals and first time offenders often fall under this category and so won't be required to have regular contact with a probation officer as long as they continue to comply with the terms of the program, which could include securing and maintaining employment and housing, paying restitution, and performing community service.
Community Control
Community control is a form of intensive supervised house arrest, in which a probationer is prohibited from leaving his or her residence unless for employment, educational, or medical reasons. In some cases, courts revise the order so that an individual is permitted to leave his or her house only during certain hours. Many are also required to wear a GPS monitor and will be subject to random visits by probation officers. Most of those who are sentenced to community control are those who have been convicted of serious or repeat felonies or previously violated the terms of their probation. Community control sentences cannot exceed two years.
Set Up an Interview with an Experienced Seminole Probation Violation Lawyer
These are by no means the only types of probation programs in Florida, so if you were recently charged with a criminal offense in the state, please call Reep Coleman & Stubbendorff at 727-330-6502 today to speak with a reputable Florida probation violation attorney about your legal options.
Resource:
dc.state.fl.us/cc/ccforms/Succeeding-on-Community-Control.pdf
https://www.reeplawfirm.com/probation-violations-in-florida/