Violating the Standard Conditions of Probation or Parole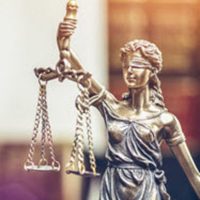 Probation is an alternative to imprisonment that allows defendants to stay out of jail as long as they comply with strict conditions required by the court. To find out whether you could be eligible for court-ordered formal supervision, or if you were recently accused of violating the terms of your probation, please contact an experienced Seminole probation violation lawyer who can explain your legal options.
Types of Probation
There are a number of different types of probation with which a person can be sentenced, including:
Standard probation, which requires defendants to follow basic standards of probation and regularly report to their probation officer;
Administrative probation, which is also known as non-reporting probation and is similar to standard probation, although it does not require that defendants meet with a probation officer;
Drug offender probation, which is only ordered for those who are involved in drug-related cases and includes strict compliance with a substance abuse program, as well as regular drug tests;
Sex offender probation, which requires defendants to adhere to a treatment program that will be overseen by a surveillance officer; and
Community control, which is more commonly referred to as house arrest and is the strictest type of probation because defendants are always under supervised custody.
To find out whether you could qualify for any of these types of probation, please contact our legal team today.
Parole vs. Probation
Although parole and probation are often confused, they are very different. For instance, parole is the early release of a person who was imprisoned, but has satisfied the terms of a release agreement. When a person is paroled, he or she is released from completing any of the remaining time that he or she has on a jail sentence. Probation, on the other hand, is an alternative to imprisonment and not an early release from it. Generally, it's up to the court to decide whether sentencing a defendant to probation or jail time is appropriate. Most defendants who have a record of serious violent felonies don't qualify. Otherwise, if an offense is punishable by a fine and imprisonment, a trial court can choose to place that individual on probation as an alternative to imprisonment.
Terms of Probation
Judges set the specific terms of probation, but all defendants who are sentenced to a term of probation must abide by the same standard conditions, which include:
Reporting to a probation officer;
Consenting to home visits;
Obtaining suitable employment;
Remaining within a certain geographical area;
Abiding by state and federal law;
Making restitution payments to any victims; and
Financially supporting their dependents.
Those who violate any of these terms can be arrested and could face jail time.
Schedule a Free Case Review Today
The rules of probation hearings are much different than those of regular trial proceedings, so if you have been accused of violating the terms or conditions of your probation, it is important to contact an attorney who is well-versed in these rules and regulations. Please call Reep Coleman & Stubbendorff at 727-330-6502 today to consult with a dedicated probation violation lawyer about how we can help.