Uncovering Hidden Assets In Divorce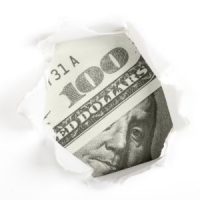 When going through a divorce in Seminole, getting the maximum amount you are entitled to in any final orders plays a key role in your ability to recover in the aftermath. Unfortunately, property and assets your spouse may be hiding can have major impacts on your rights in a divorce settlement. Our Seminole divorce attorneys explain more about these impacts and how to uncover hidden assets in Pinellas County divorce proceedings.
How Hidden Assets Impact Your Rights In A Divorce Settlement
In any type of divorce case, there are important financial matters that must be resolved before a final divorce order can be issued by a judge. These can impact your rights regarding money and property, potentially threatening your financial security for years into the future. To protect yourself and your ability to maintain your lifestyle in the aftermath of divorce proceedings, it is important to uncover any assets your spouse may be attempting to hide.
Hidden assets involve individual or marital property, income, and benefits that your spouse may have failed to disclose on financial affidavits, which are required in Florida divorce proceedings. Impacts hidden assets can have on your divorce case include:
Marital property division: By not disclosing certain property, earnings, investments, or retirement benefits, your spouse can avoid having to share them with you in a property settlement.
Spousal support: As the amount of spousal support you may be entitled to is based on your partner's income and individual property holdings, hidden assets can reduce the amount of these payments.
Child support: Hidden income can also impact your rights regarding child support payments, jeopardizing your ability to provide for children from your marriage.
How To Uncover Hidden Assets In Divorce
There are a variety of ways your spouse may attempt to hide assets during your divorce proceedings. Among the most common include:
Giving property to friends or family for safekeeping;
Titling cars, real estate, or other items in other people's names;
Diverting income or profits from a business into separate bank accounts;
Having an employer withhold salary, bonuses, or information on pension benefits until after your divorce is finalized.
Forbes advises that one of the first places to look for hidden assets in divorce is on your spouse's tax returns. Check their income, capital gains, business profits, and any interest or dividends claimed. You may also be able to uncover hidden assets by doing a title search through the Department of Motor Vehicles, the local property tax collectors' office, or other online websites.
Our Seminole Divorce Attorney Is Here To Help
Hidden assets can have major impacts on your rights in divorce and your ability to recover in the aftermath. At The Reep Law Firm, our experienced Seminole divorce attorneys help uncover hidden assets in even the most complex, high-net-worth divorce.  Let us help you get the maximum amount you are entitled to in your divorce settlement. To discuss your case, give us a call or contact us online and request a confidential, one-on-one consultation today.
Sources:
flcourts.org/content/download/403038/file/902c.pdf
forbes.com/sites/catherineschnaubelt/2019/03/08/finding-hidden-assets-in-a-divorce/?sh=2f3916316fd1