Thinking Of Getting A Degree? How A Criminal Conviction In Pinellas County Could Impact Your Education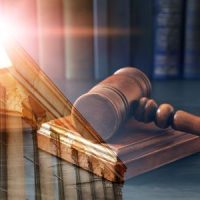 With the end of summer drawing near, many people are focused on their plans to continue their education. Whether you are going to college right out of high school or as an adult, it can help you get better wages and a more promising career. Unfortunately, facing any type of criminal charges in Seminole could jeopardize your plans.
Four Ways A Criminal Conviction Could Impact Your College Plans
During the height of the COVID-19 pandemic, many people found themselves without a job, While businesses have largely reopened and some are now complaining of worker shortages, the fact is that not having a college degree still puts you at a disadvantage. According to a recent Washington Post report, Americans without college degrees are still struggling the most both in terms of getting hired for desirable positions and being offered decent rates of pay.
Continuing your education at a two or four-year college is a smart investment that could pay major dividends both now and in the future. However, having a criminal record could put a damper on your plans. The following are four ways a criminal conviction is likely to impact your goals to get a college education:
It can prevent you from getting scholarships, grants, and student loans.
Criminal charges can prevent you from even being considered for a scholarship and if you are charged or convicted after being selected for an award, it could result in the money being rescinded. Certain types of criminal charges could also prevent you from obtaining federal student aid. Drug charges and those that are sexually based, such as an assault, could impact eligibility for grants and student loans.
It can prevent you from being accepted at certain schools.
Even if your charges do not impact your financial aid status, they could make it harder to get into certain schools. Many four-year institutions, as well as some community colleges and technical schools, are reluctant to admit students who have a criminal conviction.
It can prevent you from obtaining a degree in certain fields.
A criminal conviction can prevent you from achieving your career goals or working in certain fields. In addition to making it generally harder to get any kind of job, it can have major impacts if you plan on going into banking, law enforcement, social services, or government work.
It can prevent you from obtaining on-campus housing.
Even if you are able to continue your education despite a criminal conviction, your record could prevent you from obtaining on-campus housing and other services.
Let Us Help You Today
Do not let a criminal conviction rob you of opportunities. At Reep Coleman & Stubbendorff, we provide the strong legal defense you need to avoid a criminal conviction. To speak with our Seminole criminal defense attorneys about your case, call or contact our office online and request a consultation today.
Resource:
washingtonpost.com/business/2021/04/22/jobs-no-college-degree/