When Mistakes And Errors On Your Part Result In The Death Of Another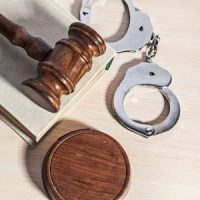 One simple error or a mistake in judgment on your part can have serious consequences. This is particularly true in regards to accidents, which can sadly leave others suffering fatal injuries. In the aftermath, you could end up facing civil liability as well as homicide charges in Pinellas County. Our Seminole criminal defense attorney explains different categories of these charges and the potential penalties you could be facing.
Civil and Criminal Penalties Due To Your Role In A Fatal Accident
A Largo teen is facing criminal charges for his role in a fatal boating accident that claimed the life of one of his friends. According to a July 15, 2021 news report by the Tampa Bay Times, the 17-year-old was out boating with a group of people and was speeding in a no-wake zone on the Treasure Island Causeway when he hit a channel marker off Indian Shores. The force of the impact threw him and all seven passengers off the boat. One of them, a 16-year-old girl, died as a result of her injuries.
While the accident happened in November 2020, the teen recently had a criminal hearing where prosecutors, the judge, and the victim's family discussed the charges and potential criminal sentencing. In the aftermath of the crash, the Pinellas County Sheriff's Department conducted a thorough investigation and filed second-degree vessel homicide charges against him. The teen is being charged as an adult in the case and faces up to a 15-year prison sentence. He could also face civil liability, as surviving family members are entitled to file a wrongful death claim. Any judgments issued against him could result in asset seizures, property liens, and other legal actions.
Homicide Charges In Pinellas County
Homicide is a term frequently used when dealing with murder charges.  Under the Florida Statutes, there are three types of homicide charges you could face and the circumstances involved determine the penalties:
First-degree homicide: These charges result from a premeditated murder that was committed intentionally in the course of committing another crime, such as assault, arson, burglary, child abuse, or sexual battery.  As a capital felony, this could result in life imprisonment or even the death sentence.
Second-degree homicide: This is a murder that occurs unintentionally but due to 'depraved indifference for human life' or extreme negligence. Penalties include a jail sentence ranging from 15 years to life, depending on the circumstances in the case.
Third-degree homicide: Similar to first-degree murder that is committed in the course of another crime, third-degree murder differs in that it happens unintentionally. Penalties include up to 15 years in prison and up to a $10,000 fine.
Let Us Help You Today
Homicide is one of the most serious charges you could face in Pinellas County. To protect yourself and avoid a conviction, reach out to Reep Coleman & Stubbendorff right away. Call or contact our Seminole criminal defense attorney online to request a consultation.
Resource:
tampabay.com/news/crime/2021/07/15/largo-teen-faces-hearing-monday-in-fatal-intracoastal-boat-crash/