Five Common Problems With A Do-It-Yourself Divorce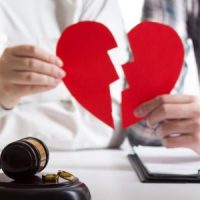 One of the amazing things about the internet is that it offers easy access to the instructions, tools, and materials you need to complete any type of do-it-yourself project. However, ask anyone who has undertaken home renovations, followed a gourmet recipe, or been inspired by a Pinterest post and they will tell you that the results are often disappointing. This is particularly true when it comes to online legal help, such as DIY guides to divorce. If you live in Seminole, not having an experienced Pinellas County divorce attorney on your side can cost you both time and money. The following are five common problems that often arise in these cases:
Not understanding how state laws apply in your case.
Guidelines for getting a divorce vary from state to state. What applies in one area does not apply in another. For example, some states divide all marital property on a 50/50 basis. This is not the case in Florida. Under the Florida Statutes, all homes, cars, household furnishing, money in bank accounts, and other assets are subject to the rules of equitable distribution, which considers a number of factors to ensure each spouse gets a fair, but not necessarily even, share.
Not completing the appropriate forms.
DIY divorce websites promise access to a variety of legal forms. This can be incredibly confusing to a layperson. Not completing the correct forms or the exact ones you need, mistakes in completing them, and not properly filing or serving them on your spouse can delay a final order and may negatively impact your case.
Not following the proper court procedures.
One of the advantages of working with an experienced Seminole divorce attorney is that they have a thorough understanding of Pinellas County Court process.  In addition to appearing by your side at hearings, our familiarity with court procedures, judges, and other courthouse personnel helps in obtaining the best possible results in your case.
Not being aware of your rights.
Not understanding your rights to alimony in Florida, how child time sharing plans, and other important divorce-related matters could negatively impact you, now and for years to come. 
Not knowing how to resolve problems. 
Problems can arise in any divorce case and even once a final order is issued, you may need to contest the outcome or have trouble in getting your former spouse to adhere to the terms. Having a divorce attorney on your side, rather than trying to do everything yourself, can help in resolving issues and in ensuring any final divorce orders are enforced.
Request A Consultation With Our Seminole Divorce Attorney Today
Getting a divorce in Pinellas County can have major impacts on every area of your life. To protect yourself during these proceedings, get our experienced Seminole divorce attorney on your side.  At the Reep Law Firm, we provide trusted legal guidance you can count on. To request a consultation, call or contact our office online today.