Why It Is Important To Get A Court Order For Child Support In Florida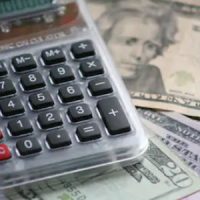 While parents may break up and no longer live together, they both still have an obligation to provide financially for their children. In some cases, informal arrangements are made rather than going to court. Even if this is working out for you now, it could create problems in the future. Find out why getting a formal court order for child support in Seminole is the best way to protect yourself and your child.
Factors The Court Considers In Determining Child Support In Florida
Raising children requires significant investments of your time. It also requires spending significant amounts of money making sure their wants and needs are met. One of the most unfortunate things in a divorce or when unmarried parents no longer live together is that their child's financial security may end up in jeopardy.
Under the Florida Statutes, parents have a legal duty and a moral obligation to pay child support. Even if you and your former partner have a verbal agreement in place, it is still a smart idea to get a court order. This ensures that they are paying the amount dictated by state law based on their income and that your child is provided for financially, regardless of circumstances. Factors courts generally consider in making a child support determination include:
Each parent's income;
The amount of time the child spends in their home;
Each parent's other obligations regarding family, such as having additional children;
The child's individual and special needs, which include basic living costs as well as school, medical, and recreational expenses.
Making Sure Child Support Is Paid
In addition to ensuring your child gets the amount of financial support they are entitled to by law, a formal child support order helps to ensure this debt is paid. If they begin making more money, you may file a petition to modify child support arrangements through the Pinellas County Court. If they are frequently late with payments, you can have their wages garnished. If they refuse to pay, you can pursue other enforcement actions.
Once a child support order is in place, the other parent can face serious penalties for failing to follow it. In addition to wage garnishment, this includes:
Seizure of assets in bank accounts;
Liens placed on property they own, such as vehicles or homes;
Seizure of tax refunds, Social Security, or other benefits;
Suspension of their driver's license;
Suspension of professional licenses.
Violating the terms of a child support order constitutes contempt of court. In addition to the above penalties, a non-paying parent could also face fines and arrest.
Discuss Your Case With Our Seminole Child Support Attorney
You owe it to yourself and your child to get a formal child support order put in place. At The Reep Law Firm, we can help make this process easier. To discuss your case with an experienced Seminole child support attorney, call or contact our office online and request a consultation today.