Four Parenting Plan Tips To Prevent Child Time Sharing Disputes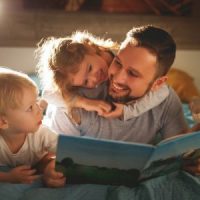 Child time-sharing arrangements are a major issue for single parents and for those getting a divorce in Seminole. Despite any animosity you may feel towards your ex, you will need to cooperate to make parenting plans work, which includes having ongoing contact with them. Our Pinellas County child time sharing attorney offers some tips on how to protect yourself in this situation and prevent potential future disputes.
Important Provisions To Include In A Pinellas County Parenting Plan
In cases involving divorce or unmarried parents, child time-sharing arrangements are generally encouraged under the Florida Statutes. Depending on the situation, these protect the well-being of the child as well as the rights of both parents, allowing them to continue playing an active and involved role in the child's life.
Having a formal child time-sharing order in place is an important way to prevent disputes. In making these arrangements, a parenting plan is generally created. Under Florida guidelines, this spells out important details, such as the amount of time the child spends in each parent's home during the week, overnight stays, and rights regarding extended stays over holidays, school breaks, or other special occasions. Other provisions you should consider that can help avoid potential problems in the future include:
Details regarding everyone's schedules.
Juggling buddy family schedules can be challenging for any parent, particularly those going through a divorce or separation. Parents.com provides a list of parenting apps that offer shared schedules and communications tools that can help make things easier.
How communications are handled.
Address how you and your former partner will communicate in your parenting plan. This includes whether you use an app, have periodic phone calls, or exchange texts. Include provisions limiting excessive communications between the other parents and the child while they are in your care.
How to handle changes in schedule.
A common source of friction in parenting plans in Seminole is unexpected changes in plans and conflicts with scheduling. Include alternative arrangements in your plan and provide specific details on how emergencies should be handled.
How potential disputes will be resolved.
No matter how detailed your parenting plan is, there are still likely to be problems that arise. Details how these matters should be resolved between the parents and when a dispute might prompt a return to court.
Reach Out To Our Pinellas County Parenting Plan Lawyer 
When making child time-sharing arrangements in Pinellas County, you need someone experienced on your side. Our Seminole family lawyer has had years of success guiding clients in these cases. You can count on us to provide the trusted legal guidance you need and to include important provisions that prevent potential future disputes.
Do not take chances when it comes to your rights as a parent or your child's wellbeing. Get The Reep Law Firm on your side. To request a consultation, reach out and call our office or contact us online today.
Sources:
leg.state.fl.us/statutes/index.cfm?App_mode=Display_Statute&URL=0000-0099/0061/Sections/0061.13.html
flcourts.org/Resources-Services/Office-of-Family-Courts/Family-Courts/Family-Law-Forms/Parenting-Plan-12.995-Forms-A-C/Parenting-Plan
parents.com/parenting/best-co-parenting-apps/