Gang-Related Crimes In Pinellas County Pose Personal Risks And Carry Heavy Penalties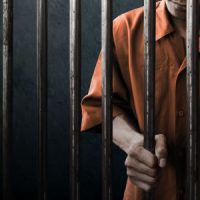 Gangs have flourished throughout Pinellas County in recent years. These pose a risk to the community and to individual members. Whether hanging out with an actual gang or simply affiliating yourself with certain groups of people, it is important to be aware of the danger you face in terms of personal safety and potential criminal charges.
Member Of Biker Gang Executed In Pinellas County
The Mongols and Raiders are notorious biker gangs that originated on the west coast and have a clubhouse in Tampa. Known as 'one percenters', they represent people who not only enjoy riding motorcycles as a group but engage in organized crimes. Members of the two affiliated motorcycle gangs have faced criminal charges in Pinellas County due to drug manufacturing and sales, human trafficking, intimidation, and other illegal activities in the past. Recently, a local member was indicted in the murder of a fellow biker, who was suspected of being a 'snitch'.
According to an August 30, 2022 WFLA News 8 report, the 48-year-old Pinellas County resident is accused of killing a fellow member execution-style at his home on Dunbridge Drive. The victim, an alleged drug dealer for the gang, had multiple gunshot wounds, indicating other gang members were likely involved. The Pinellas County Sheriff's Office is continuing to investigate and anticipates additional criminal charges against more gang members.
Getting Charged As A Gang Member In Pinellas County
Being a part of a gang can put your personal safety at risk. Fellow members may turn on you,  you could be targeted by a rival gang, or swept up in the random violence that surrounds these groups. You could also face serious criminal charges if accused of gang-related crimes in Pinellas County. With national groups, such as the Mongols or Raiders, this could result in federal charges as well.
Even if you are not affiliated with a national group, penalties for gang crimes locally can be severe. Under the Florida Statutes, sentence enhancements are used to help deter gang activity. This means you will face heavier fines and a longer jail sentence for any type of criminal charge. You can be prosecuted as a gang member in Florida if you meet at least two of the following criteria:
Admit to criminal gang membership;
Have been frequently seen in the company of gang members;
Adopt the same style of dress, tattoos, or use hand signals affiliated with local hangs;
You associated with one or more known criminal gang members;
You have been identified as a gang member by parents, police, or other people, and there is evidence to support the claim.
Contact Our Pinellas County Criminal Lawyer Today 
Gang-related crimes in Pinellas County are a serious matter. In addition to the threats to your personal safety, you could end up facing major criminal charges. To protect yourself, get the strong legal defense you need. Call a Seminole criminal lawyer The Reep Law Firm or contact us online and request a confidential consultation today.
Sources:
wfla.com/news/pinellas-county/pinellas-county-sheriff-to-discuss-murder-involving-tampa-bay-gang/
leg.state.fl.us/Statutes/index.cfm?App_mode=Display_Statute&URL=0800-0899/0874/Sections/0874.03.html