Get Protection From Domestic Violence In Seminole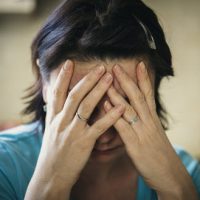 Domestic violence in Seminole is unfortunately common and can take on various forms. Sadly, many victims suffer in silence, blaming themselves for what is happening and unsure of how to make it stop. The first step in addressing the situation and protecting yourself is often to get a restraining order. Our Seminole family law attorney explains more about the different types of domestic violence in Florida and how to get the help you need.
What Is Domestic Violence?
Under the Florida Statutes, domestic violence is defined by any type of aggressive or violent act or threat committed by one family or household member against another. It commonly occurs among spouses and is a leading contributing factor in divorce. However, the first step generally involves acknowledging the problem and getting the protection you need.
According to the Florida Department of Children and Families, domestic violence is about power and the abuser's desire to control the victim. To get this control, they may employ a variety of tactics. In Seminole domestic violence cases, this often includes:
Physical abuse, such as hitting, punching, or pushing the victim;
Sexual abuse, such as harassment, groping, and forced sexual relations;
Emotional abuse, involving putdowns, name calling, and generally undermining the victim's self-esteem;
Financial abuse, which may involve withholding money or preventing the victim from getting a job;
Psychological abuse, in which the abuser may use stalking, destruction of property, and threats to intimate the victim.
Protecting Yourself Against Domestic Violence In Seminole
Among the tactics abusers use to maintain power and control over victims is isolation. They may prevent you from seeing family and friends or going anywhere on your own, making it harder to get the help you need. Having a safety plan is important in this situation, which includes having a place to go if you feel your safety is at risk and keeping the numbers of local law enforcement handy.
To prevent domestic violence in Seminole, the best course of action is often to file a Petition for an Injunction For Protection Against Domestic Violence, otherwise referred to as a restraining order. It can be granted either as part of divorce proceedings in Pinellas County or on a temporary, emergency basis, without the need to schedule a hearing. Protections it can provide include:
Allows you to maintain possession of your home;
Prevents the abuser from appearing there or at your job;
Prohibits phone calls, stalking, harassment, or any type of contact;
Requires them to pay spousal and/or child support;
Makes checking in with the court and attending anger management counseling mandatory;
Requires them to surrender any weapons in their possession.
Our Seminole Family Attorney Helps You Get The Protection You Need
Domestic violence is one of the most difficult situations you can face. At The Reep Law Firm, our Seminole family attorney provides caring support and professional representation, helping you get the legal protection you need. Reach out and call or contact our office online to request a confidential consultation today.
Sources:
leg.state.fl.us/statutes/index.cfm?App_mode=Display_Statute&URL=0700-0799/0741/Sections/0741.28.html
myflfamilies.com/service-programs/domestic-violence/what-is-domestic-violence.shtml
flcourts.org/content/download/403225/file/980a.pdf