Pedestrian Accidents Involving Children In Pinellas County: How To Reduce The Risks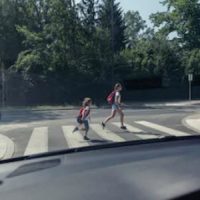 Prior to reaching the age where they can obtain a driver's license, children rely on walking as a primary means of transportation. Even if their parents provide frequent rides, young people are likely to walk to bus stops or to visit friends. While this can have physical health benefits and helps establish independence, it is important for the people who love them to keep in mind the risks. Our Seminole pedestrian accident attorney explains more about potential hazards and how our community can help keep children safe.
Community Still Mourning Tragic Death Of Teen In Clearwater Pedestrian Accident
The community is still mourning the tragic death of a local teen in a fatal pedestrian accident in Clearwater. It happened in late August 2022, as the 16-year-old victim walked his younger sister to the school bus stop.
According to a Fox 13 News report, the collision occurred at roughly 6:45 a.m., as the young man attempted to cross two lanes of traffic on Belleair Road, east of South Haven Drive. A 60-year-old woman was headed west on the road when she struck the victim. She immediately stopped, and police were notified, but the teen tragically died at the scene.
Police are continuing to investigate the case and have not indicated whether any charges will be filed against the driver. Witnesses say the road itself, which they have been complaining about for years, is partially to blame. They claim there are a number of problems that make the area treacherous and can put pedestrians, particularly young ones, at risk:
A lack of street lights, resulting in poor visibility;
A lack of crosswalks, making it harder for children to get across the street;
Large trees near the roadway, which obstruct views for both drivers and pedestrians;
Speeding on the part of motorists in the area, which increases the risk of accidents in general and the potential for life-threatening personal injuries.
How To Keep Young Pedestrians Safe
Pedestrian safety is important at any age, but children are particularly at risk. According to the National Institutes of Health (NIH), they are the most common victims of pedestrian accidents in general, and the injuries they suffer tend to be among the most severe.
There are steps our community can take to keep young people safe and help prevent these types of devastating accidents from happening:
Make sure school bus routes and other roads frequently traveled by children have adequate sidewalks;
Install crosswalks at bus stops and all intersections;
Update lighting and provide routine landscaping to increase visibility;
Increase law enforcement in areas where drivers are prone to speeding, particularly in the early morning and afternoon hours when children are most likely to be out.
Our Pinellas County Pedestrian Accident Lawyer Is Here To Help 
Nothing is more important than protecting the children of our community. At The Reep Law Firm, we hold reckless drivers and others involved accountable for their negligence when pedestrian accidents in Pinellas County happen. Contact our office today and request a consultation with our Seminole pedestrian accident lawyer.
Sources:
fox13news.com/news/16-year-old-killed-in-clearwater-crash-troopers-say
ncbi.nlm.nih.gov/pmc/articles/PMC3217548/