What NOT To Do When Getting A Divorce In Florida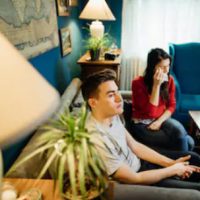 "I'm thinking of getting a divorce-what should I do?" This is a common question our Seminole divorce attorneys hear from our clients. While there are some tasks you will need to complete as part of the process, equally important is what you do NOT do. Certain actions you take can negatively impact your case and your rights in any final divorce settlements or orders. Find out four important things to avoid during these proceedings.
Four Important Things To Avoid When Getting A Divorce In Pinellas County
Divorce cases in Seminole are filed through the Pinellas County Circuit Court. During your initial consultation, our attorneys will work with you in identifying your goals and important issues that are likely to be relevant to your case. While we work on assembling a divorce petition and other important legal documents, we will direct you on actions you need to take, such as making a list of all marital property and assets and getting recent statements for any outstanding debts.
During this time, equally important are the actions you should refrain from taking. This includes:
Avoid discussing the terms of your divorce with your spouse. Once you make the decision to file for a divorce, any communications relevant to your case should be conducted through your attorneys. Statements you make could easily be used against you in court, which is something that frequently happens even in cases where the spouse's appear on amicable terms.
Avoid discussing the terms of any settlements: Again, discuss any approaches or offers made to you with our divorce attorney immediately and refrain from negotiating with your spouse without having us present. Agreements you make now could impact your financial security, your relationship with your children, and your overall well-being for years into the future.
Avoid angry outbursts: Some divorces are particularly contentious and the parties may have a hard time hiding their animosity towards each other. Do your best to maintain your decorum and avoid pointless arguments with your spouse. In addition to creating additional stress, angry outbursts in court or during mediation sessions could jeopardize your rights and may even result in potentially serious legal penalties.
Avoid dating during your divorce: This is a common issue and it is important to understand why it is a bad idea. To begin with, you need time to focus on your divorce and recover from the breakup of your marriage. Even if you feel you are ready, the fact is you are still married and a new relationship is technically adultery. Under the Florida Statutes, this is not necessarily an issue in getting a divorce but could negatively impact your rights in regards to marital property, alimony, and child time sharing.
Contact an Attorney for Help Today
To protect your rights in a divorce and to avoid issues that could create serious problems, get Reep Coleman & Stubbendorff on your side. We encourage you to either call or contact our office online and request a consultation to discuss your case with our Seminole divorce attorneys today.