Road Construction Projects Increase Car Accident Risks In Seminole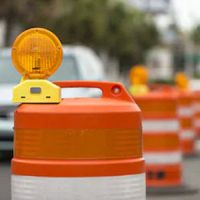 Road construction is ongoing throughout our area. During the spring, the work seems to ramp up, creating endless delays, detours, and traffic jams. In addition to being frustrating for local drivers, road work also poses major risks. Construction sites can increase the likelihood of car accidents in Pinellas County. Our Seminole car accident attorneys explain common hazards and what to do if you are involved in a crash.
The Hazards of Driving Through Construction Zones
An increasing number of motorists pass through our area each year, which puts additional wear and tear on local roads. As a result, Pinellas County seems to have a never-ending series of projects underway. These include reinforcing local bridges, making needed repairs to Bay Boulevard and other heavily traveled areas, conducting surveys to determine where additional improvements or roads are needed, and installing more traffic signs, signals, crosswalks, and sidewalks.
While road projects eventually provide benefits to the community, they pose risks to drivers while they are ongoing. Some of the hazards that can make car accidents in Seminole more likely to happen include:
Uneven road surfaces;
Sudden stops due to road closures;
Detours that create confusion among drivers;
Diverted lanes, requiring patience in terms of merging and yielding to other motorists;
Generally increased traffic congestion, making crashes and collisions more likely to occur.
When Car Accidents In Seminole Happen in Construction Zones
The Centers for Disease Control and Prevention (CDC) warns that road construction zones are hazardous both to workers and to motorists driving through the area. To reduce the risks, drivers are encouraged to go at reduced speeds, avoid distractions and pay close attention to what is going on around them, and be prepared to stop or yield as needed. Unfortunately, failing to follow these steps can make car accidents in Pinellas County more likely to happen.
If you are involved in a car accident in or near a road construction site, it is important to take steps to protect yourself and your rights in filing a claim. These include:
Notify the police immediately and provide the exact location of the crash;
Pullover to the side of the road if possible and avoid blocking other drivers or sitting directly in the path of traffic;
If you are sandwiched between other vehicles or road construction projects, remain in your vehicle, leave your seatbelt fastened, and turn on your flashers;
Wait for the police to come and block off the area before attempting to exit your vehicle or exchange information with other motorists;
Get names and contact information for all drivers involved, the construction contractors and crew, and anyone else who may share a portion of responsibility for the crash.
Discuss Your Case With Our Seminole Car Accident Attorney 
Road construction poses serious risks for drivers. When car accidents happen, the Reep Law Firm helps you get compensation for your personal injuries and property damages. To discuss your case and your rights in filing a claim, call or contact our Seminole car accident attorney online and request a consultation today.