Seven Common Defenses To Criminal Charges In Pinellas County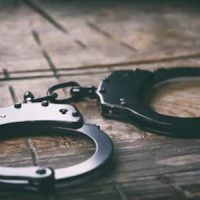 When you face any type of criminal charges in Seminole, it is important to get an experienced Pinellas County criminal defense attorney on your side right away. Even if you are not guilty, you could still end up being convicted and facing potentially severe penalties.
Thinking of defending yourself? This is generally a bad idea. Simply saying you are not guilty, claiming your actions were justified, or citing temporary insanity will not cut it. The following are seven common defenses that may work, provided you have a dedicated defense attorney with thorough knowledge of the Florida Statutes and how they apply in criminal cases on your side:
Mistaken identity. 
Not guilty of the charges against you? Asserting that it is a case of mistaken identity is a common defense. This generally involves examining eyewitness statements and other evidence, such as video surveillance of the crime, to show discrepancies between you and the perpetrator. 
You have an alibi. 
Having an alibi goes a long way towards proving your innocence. This may involve statements from family or friends, receipts for places you were at before, during, or after the crime, and surveillance footage, which can show you engaged in other activities at the time the crime occurred.
You acted in defense of yourself or others. 
In this defense, you admit you committed the crime but present solid evidence showing you acted in defense of yourself, your property, or others involved.
You acted under duress. 
Again, this involves admitting you are guilty of a crime but states that you were forced, threatened, or otherwise made to feel that you had no other choice other than to commit the crime.
Mistake of law or fact. 
This acknowledges that while you may have engaged in certain behaviors or taken certain actions, you were not aware that you were committing a crime. An example would be 'borrowing' someone's car, thinking you had permission, or being caught with stolen goods that were actually given to you by others.
Intoxication. 
Being under the influence of alcohol or drugs at the time is generally a weak defense, but can be used in the above 'matter of fact' defense. Being drugged without your knowledge is a viable defense and supports assertions that you did not act under free will. 
Your rights were violated. 
Rather than attempting to prove guilt or innocence, this criminal defense focuses on whether the proper procedures were followed. We can look at the circumstances surrounding your arrest and any actions taken through the Pinellas County criminal court system to determine if the proper procedures were followed or whether your case should be dismissed due to civil rights violations.
Let Us Help You Today
If you are facing criminal charges, you need a strong Seminole criminal defense attorney on your side.  At The Reep Law Firm, we take the legal actions needed to protect our clients. To get our legal team on your side, call or contact our office online and request a consultation today.